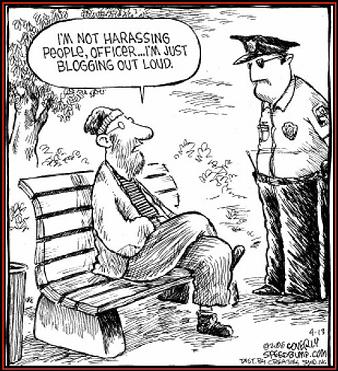 Recently read this on another's blog:
"Ten years ago blogging in my opinion was much more about pure writing and 'journaling' and much less (if at all) about linking, sharing, liking, networking, promoting, commenting, critiquing, contests and give-aways, advertising ... and the quality of posts was not determined by the number of comments/followers/friends that one has--which is the criteria for success that now dominates the social networks." (http://sundaybrocantes.blogspot.com)
Now, Aunty luvs some blogs that is a gentle bidness like the lady who wrote that now has...ya' know the sort I mean, whar' ya can see purty homes or gardens an' such but, heah be the trouble--they implore ya to link and like an' help get their viewer numbers up so some magazine will feature them and their bidness. In short it is about bidness, not jes' folks getting to be blog mates.
I wish thar wuz
another word for them blogs that are commercial or promotional. Mah own sense of loss in the blogosphere is that the former spirit of community is missin'--ya' know, whar' honest exchanges occurred-- and it was never about turnin 'yore blog into a revenue stream. Nothing wrong wif' that, as long as it's clear an' promoted as a bidness
. The old give and take, the communal commentin' an' the true concern for events in the lives of others, sharing stories- all that is fading away and Aunty do miss it.